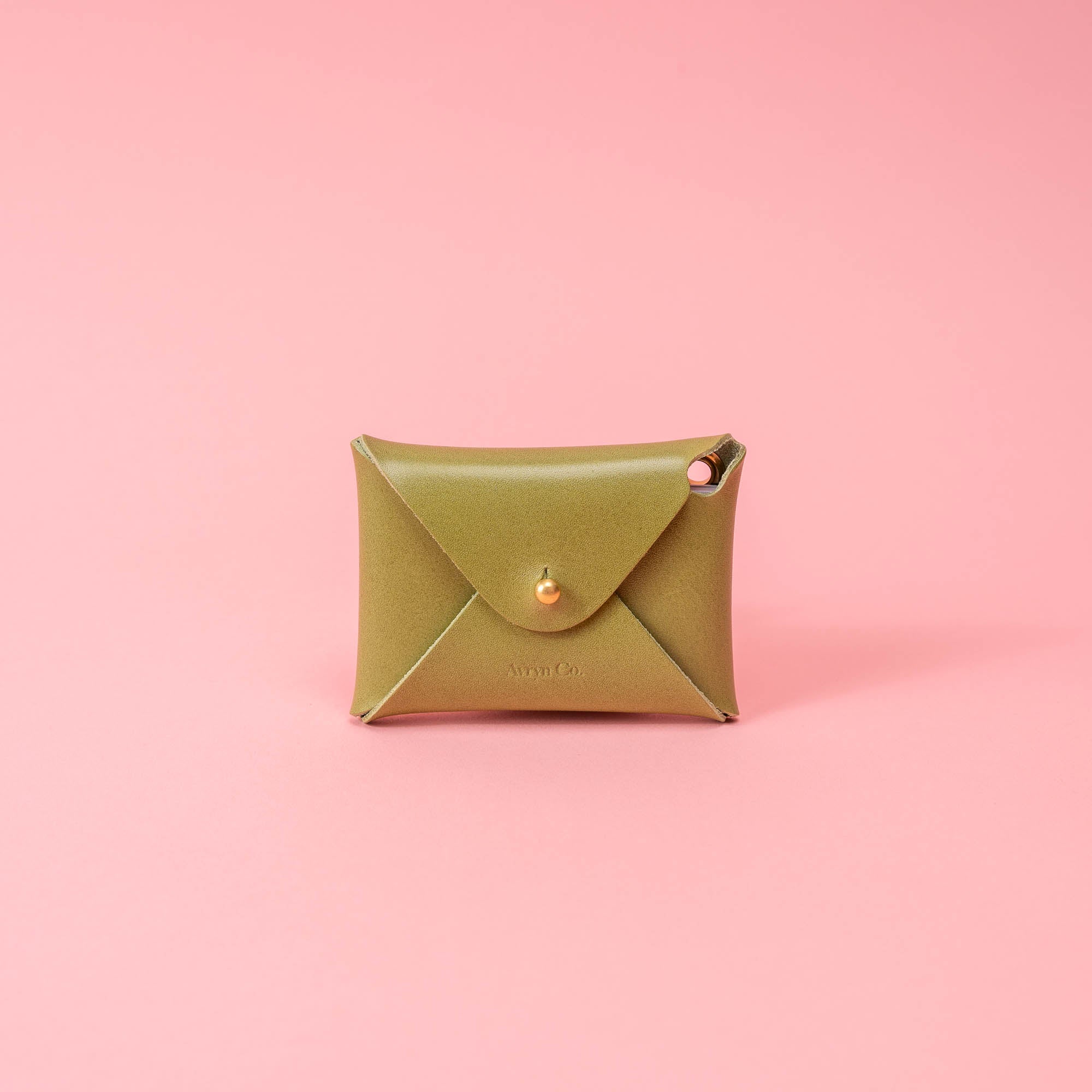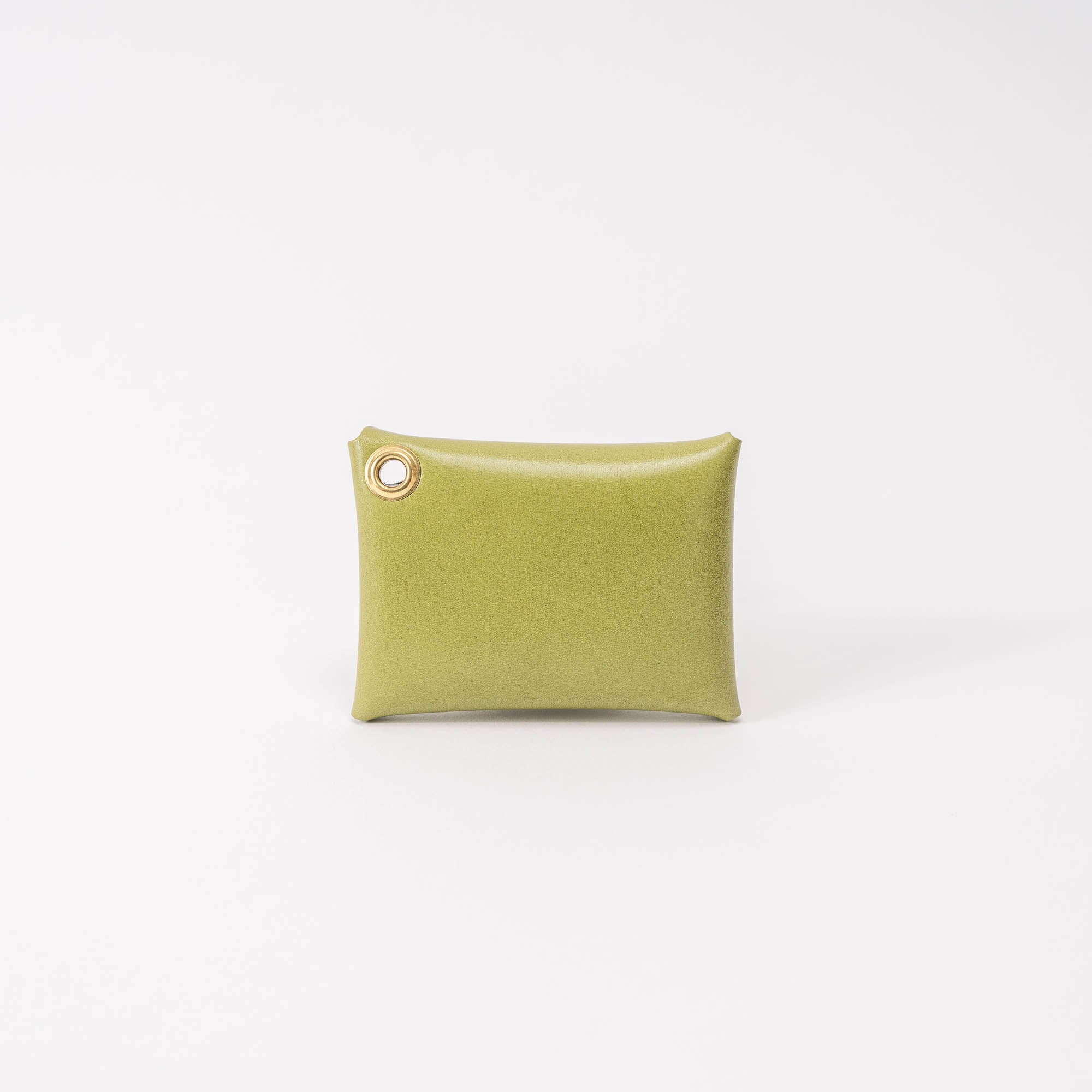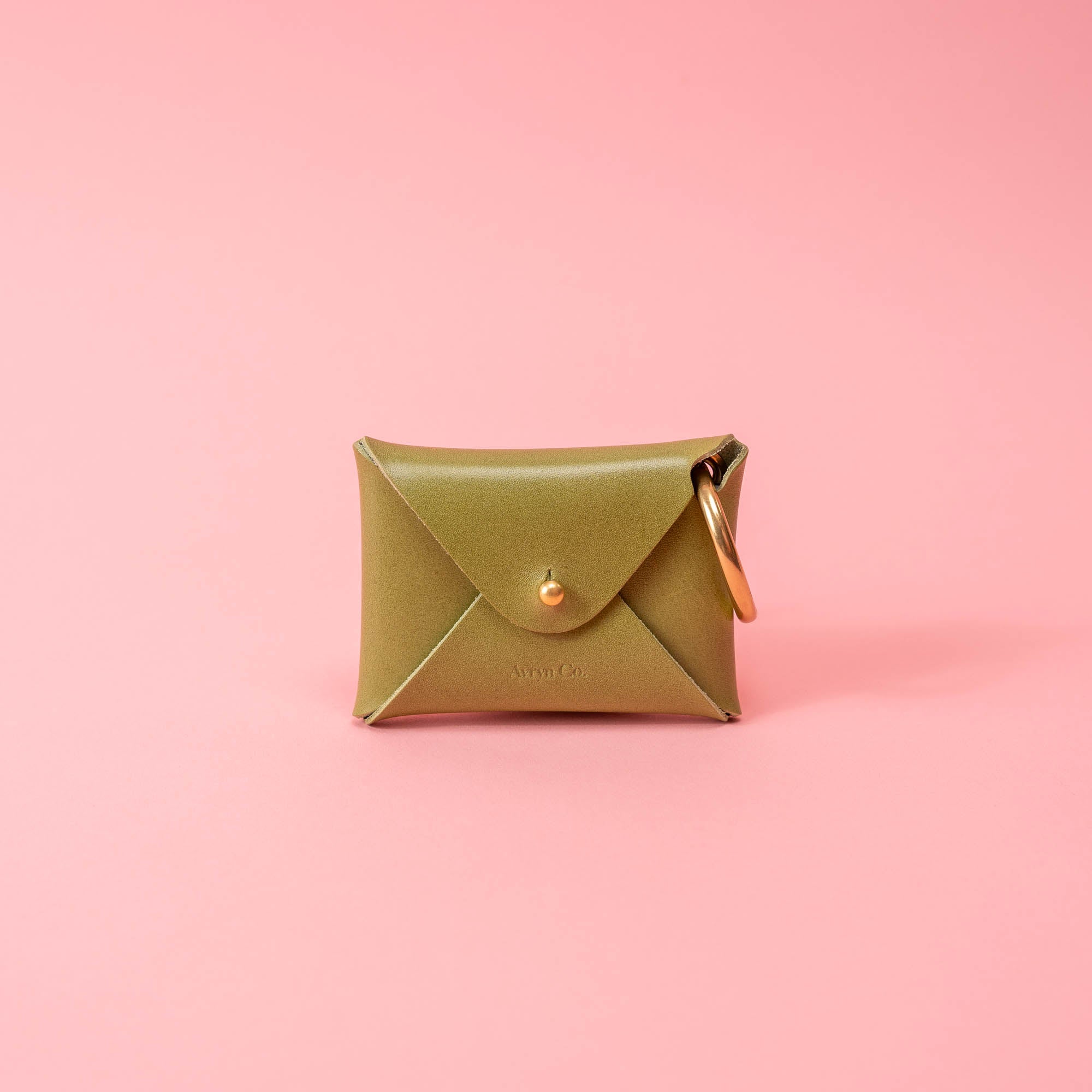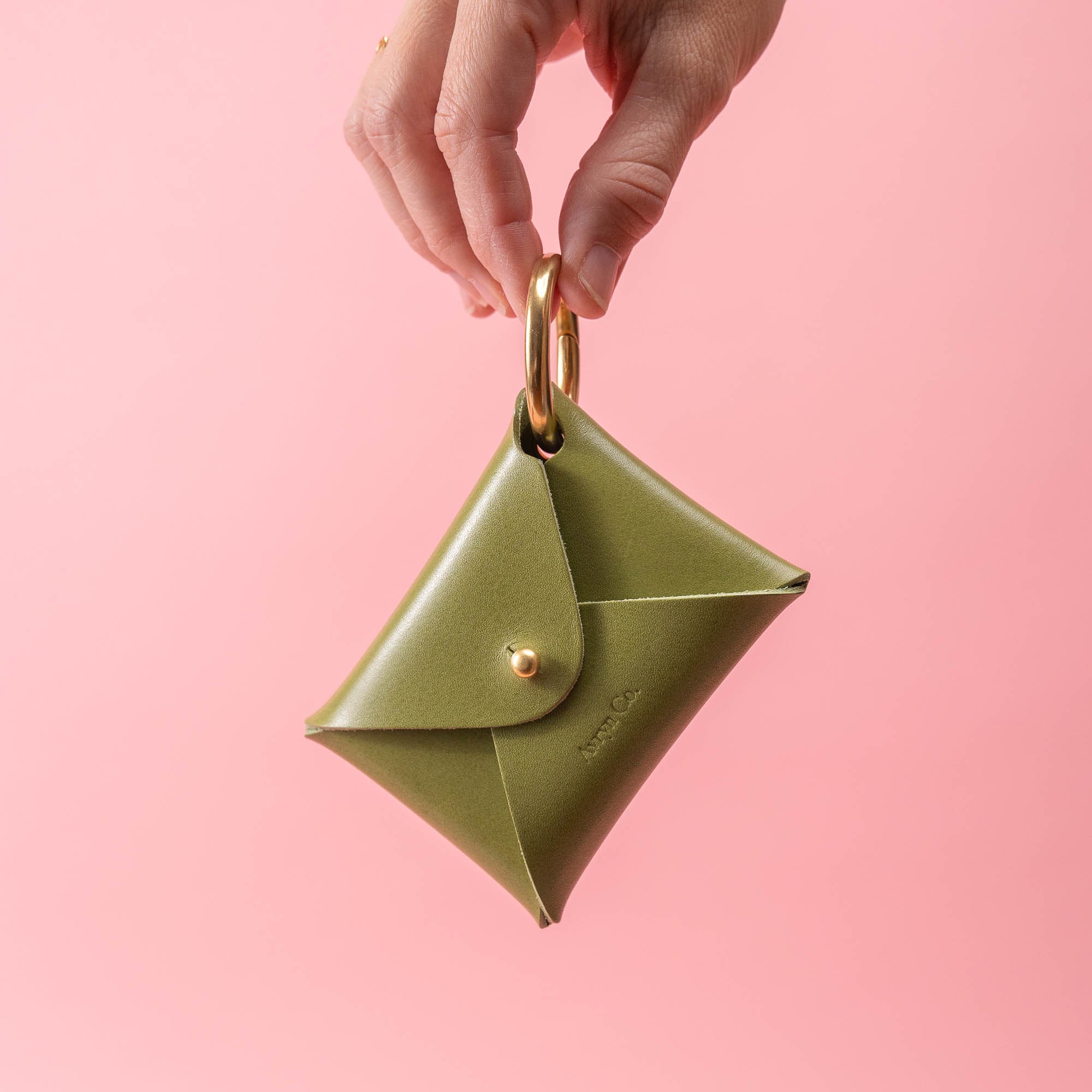 Psst, choose "Without Key Ring" if pairing with a wristlet.
Our leather card wallet makes it simple to carry the essentials when out and about.
This product is made with our Satin leather which has a subtle sheen and will develop a rich patina over time.
Easily holds 8 cards and a few bills comfortably. Carry more or less to your preference.
Pair it with our key wristlet for the ultimate grab-and-go convenience without sacrificing style. Wristlet sold separately or can be purchased as a set.
Handcrafted in Greenville, South Carolina.
Our card wallet is uniquely designed to pair with our screw lock key ring. Select "Without Ring" if you intend to pair it with a wristlet or key tag that already has our ring. Or choose "With Ring" if you're planning to use it on its own.


Materials
Imported Italian leather with brass hardware.


Dimensions
Each wallet is approximately 3.9" wide by 2.9" tall. Optional key ring is approximately 2.5" long and approximately 1.3" wide.