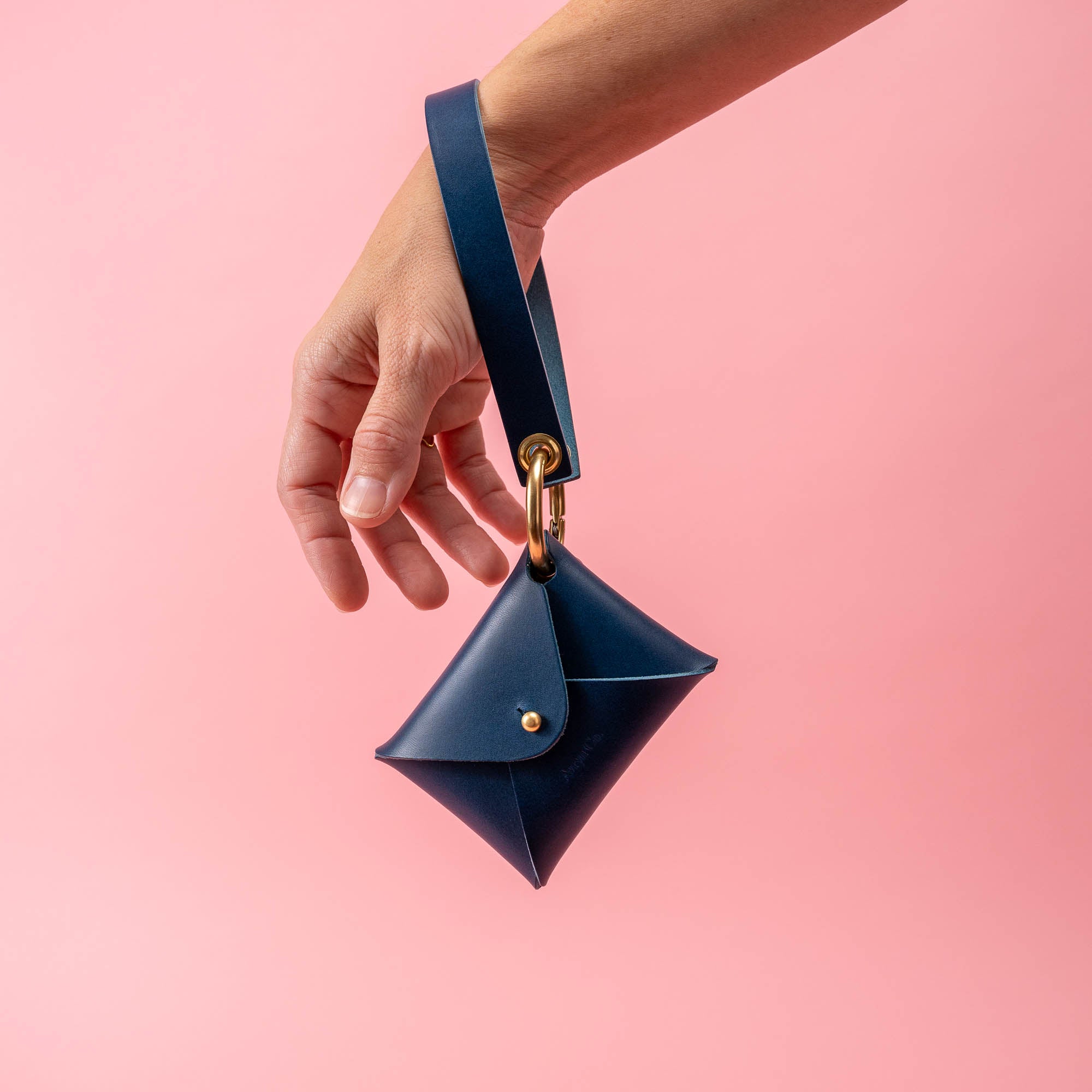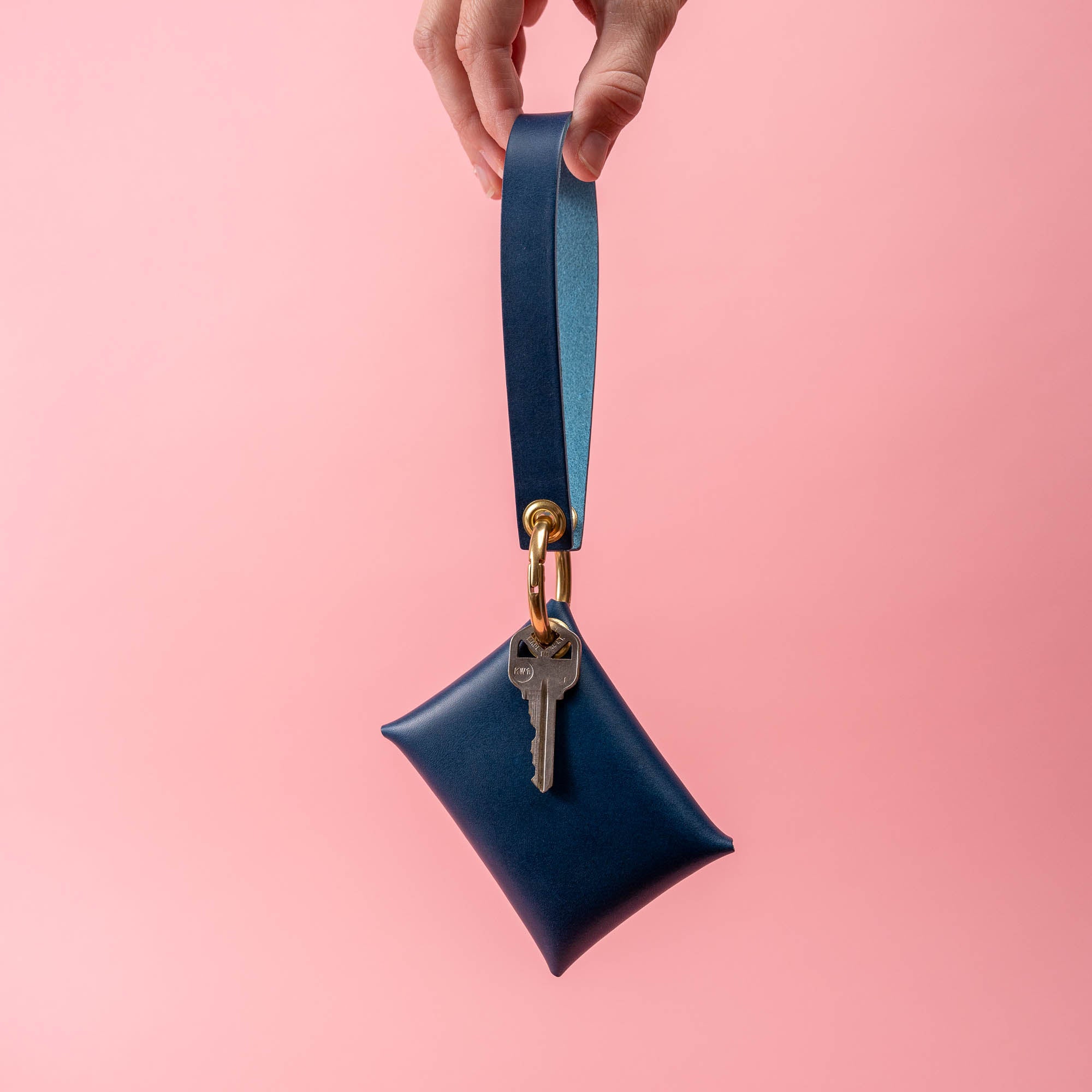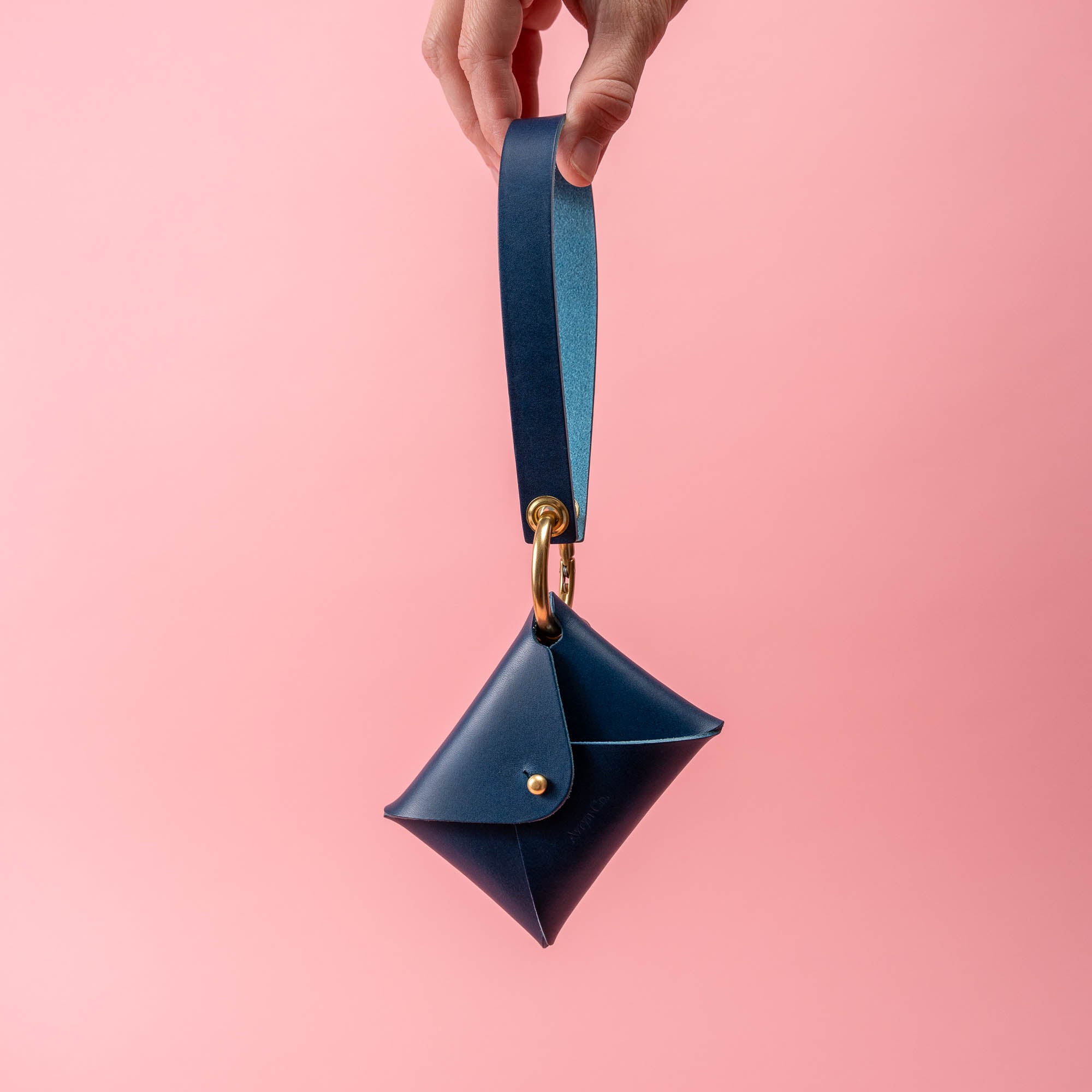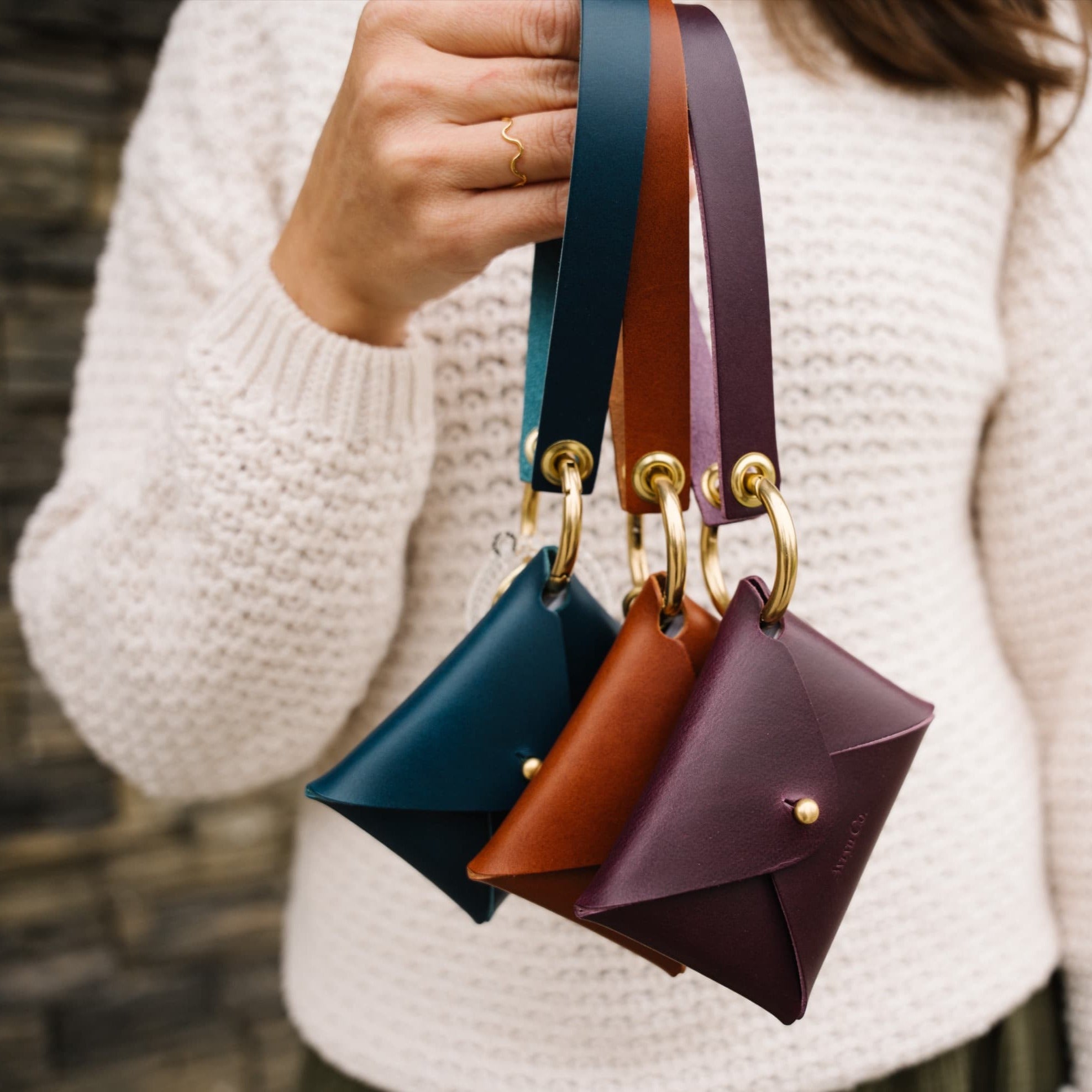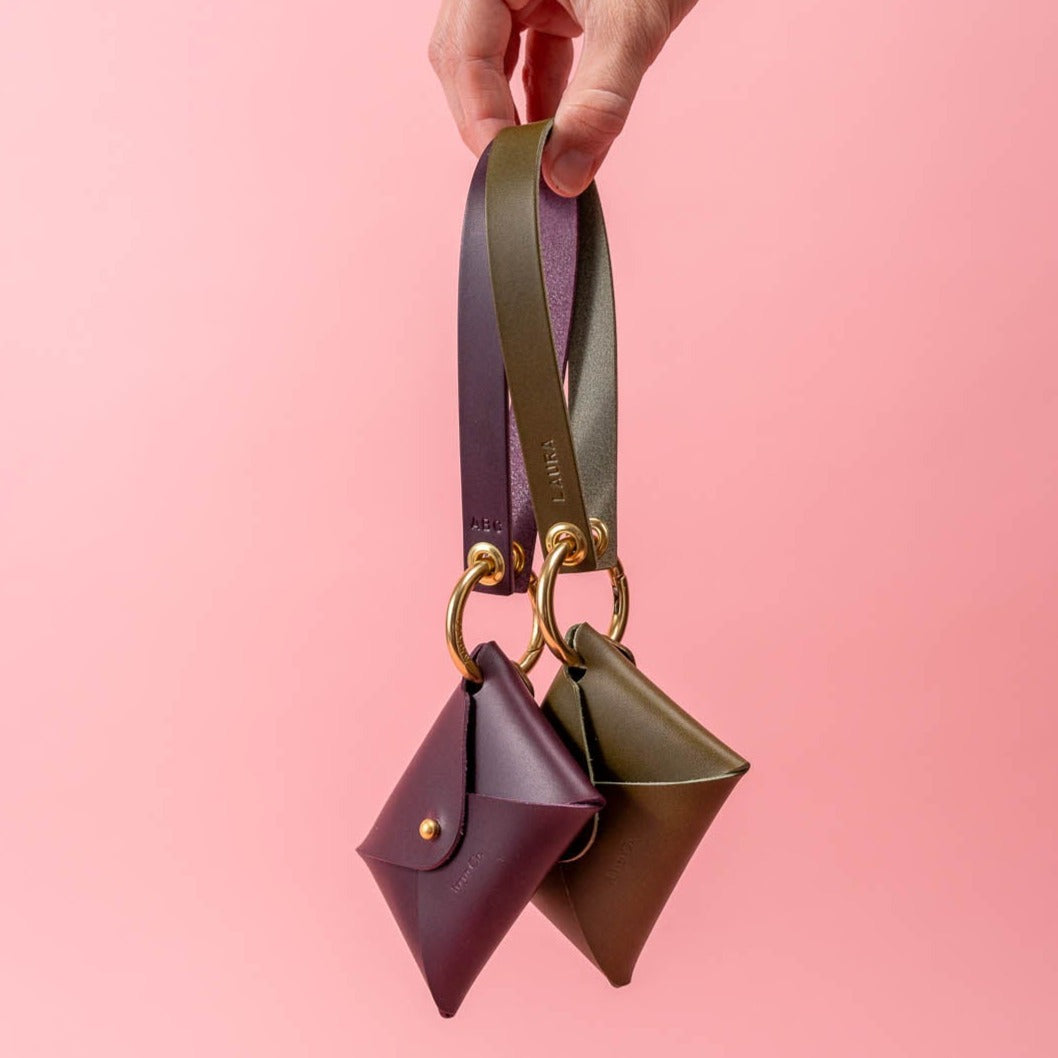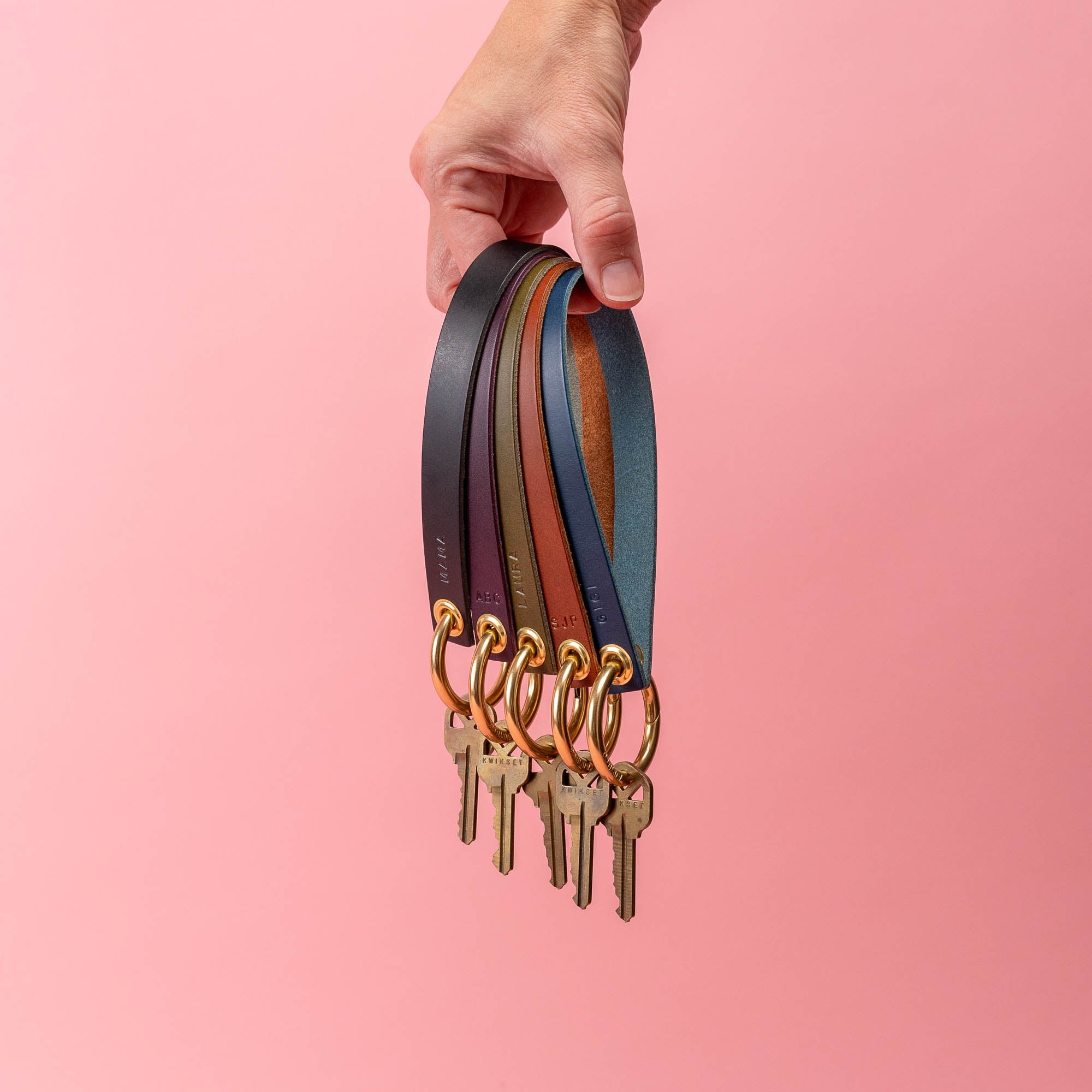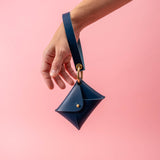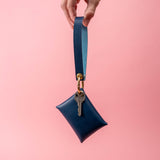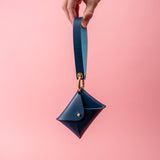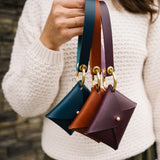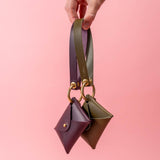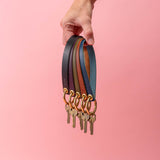 Ocean Blue Wallet & Wristlet Set
Keys? Check. Wallet? Check. Free Hand? Check.
The set includes our wristlet, keyring, and card wallet for the ultimate grab-and-go convenience without sacrificing style.
To mix wristlet and card wallet colors, shop wristlets and card wallets separately.

Handcrafted in Greenville, South Carolina.
Card wallet easily holds 8 cards and a few bills comfortably. Carry more or less to your preference.

Circular keyring has spring gate opening to add keys, fobs etc.

Materials
Made with brass hardware and a vegetable tanned Italian leather that develops a rich patina over time.

Dimensions
The wristlet is approximately 5.5" long when folded and approximately 0.7" wide.
The card wallet is approximately 3.9" wide by 2.9" tall.
The keyring is approximately 1.7" across (outside dimension) and 0.21" thick.
---
Free shipping on orders over $150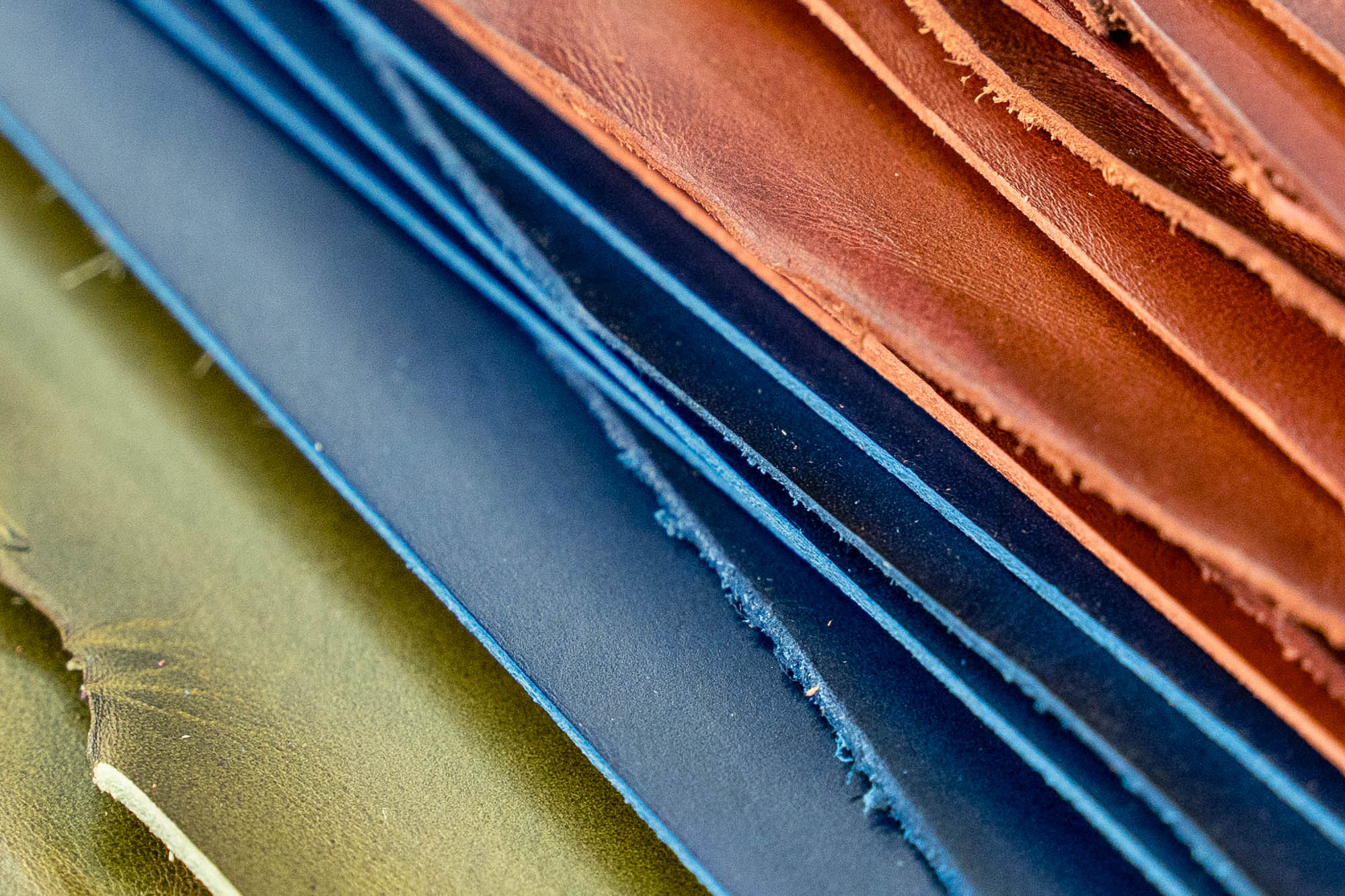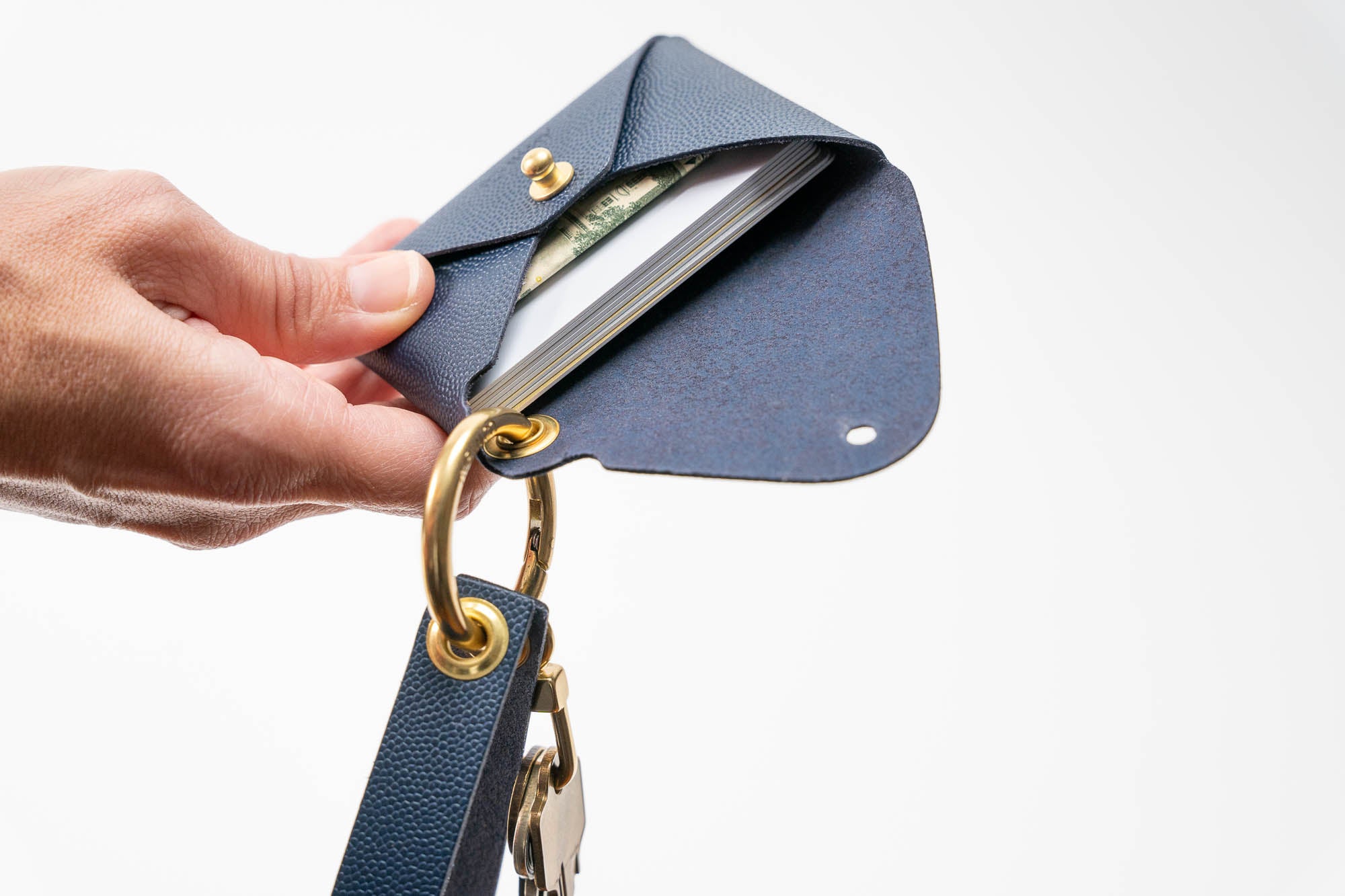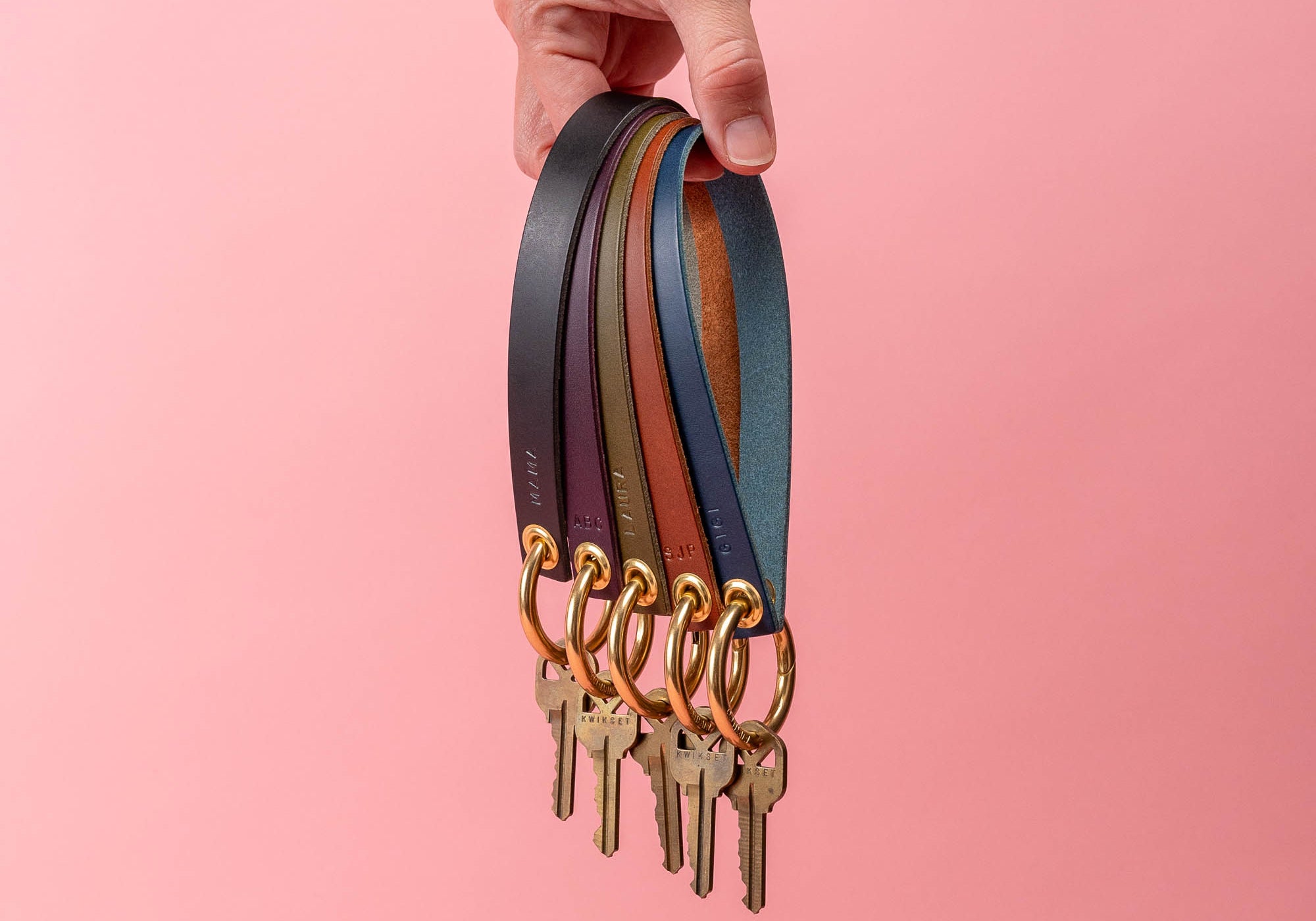 Ocean Blue Wallet & Wristlet Set Reviews
Natalia San J.

Verified Buyer

5 days ago

Hard to take cards out

I love this little wallet- it's beautiful and it's all it needs to be, but it's function can be improved- the gold ring gets in the way of my cards. I only keep four cards in there so there is room for them to move back and forth, but not up out if the wallet unless it's In a specific position. For example unless i have my keys resting on a counter and have only use of both hand, i struggle to get my cards out. Like i have to be physically holding the wallet in the air to use it.

Avryn Co.

3 minutes ago

Thank you for the feedback! The design does necessitate tipping the wallet back with the keyring hanging off to the side to allow easiest (though still two handed) access to your cards. We're glad you love the wallet and hope this tip helps make it easier to use!

Jillian W.

Verified Buyer

1 week ago

Love ot

So practical and beautiful

Christina M.

Verified Buyer

4 months ago

Love

I really love this little thing! I didn't really understand why everyone was so obsessed with them but it is very handy and I am now a big fan. I actually had a dream last night that I ordered a black one too so I am probably going to have to do that. I also love having my name on it, it makes me feel very fancy! Also I know you said you couldn't get the leather but please try to bring back tropical teal or something similar :)

Great gift

My sister received one for Teachers Appreciation week, and loved it! So we went in together and got our mom one for Mother's Day. All I hear is "you need one! It's so convenient, I love it". So saving my dollars for one for myself! Needless to say, these are a hit!

This is soooooo perfect!

This was a gift to myself. I had been eyeing this set for a VERY long time and I am not a purse girl at all. Literally, the last purse I got was free from work and that was 4 years ago. It was hard for me to pull the trigger to buy this because it honestly was out of what I thought I should spend on a wallet, but I love supporting small businesses and could tell this was a quality product. I have a phone with an otter box and clip - I can clip my phone to my wristlet and I'm hands free, which is extremely helpful with a toddler! I plan to sell my free purse and another one that has been shoved in the back of closet to possibly buy another set. Thank you for this product - it has truly made me so happy!
Reviews Loaded
Reviews Added